Small Business Insurance in Pennsylvania
Simple and easy insurance for your Pennsylvania small business.
Get Small Business Insurance in Pennsylvania
biBERK is trusted by many companies for small business insurance in Pennsylvania. We offer flexible policies to protect you from the many types of risk Pennsylvania businesses face.
We Cover all Kinds of Professionals and Businesses in Pennsylvania, Including:
Alarm and sound system installers
Auto service shops and garages
Barbershops
Bars, taverns, and nightclubs
Bus operations
Cabinet installation services
Carpentry services
Caterers
Commercial building owners
Commercial carpentry services
Convalescent homes
Electrical contractors
Fast food restaurants
Flat cement installation
Furniture moving and storage
Heating and air companies
Home furnishing moving
Home health care companies
Insurance companies
Iron installation and repair
Landscape contractors
Masons
Nursing homes
Painters and decorators
Paratransit services
Parcel delivery companies
Plumbers
Rehabilitation hospitals
Residential carpentry services
Residential interior cleaning
Restaurants
Retail stores
Salespeople
Security/detective agencies
Social rehab facilities
Tree pruning services
Trucking companies
Wallboard installers services
Wholesale stores
Why biBERK for Small Business Insurance in Pennsylvania?
We're the experts when it comes to small business.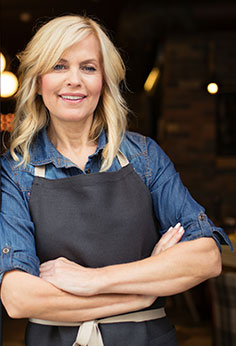 Save Time
Get a quote entirely online or speak with one of our insurance experts right away for help getting a quote, buying a policy, or answering any questions you may have.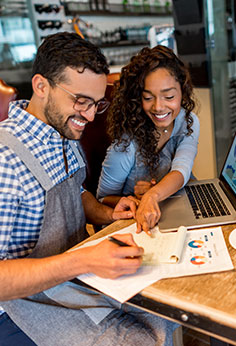 Save Money
We insure your small business directly, without a middleman or insurance broker, so we pass that savings on to you—up to 20% less than the policies with other insurance companies.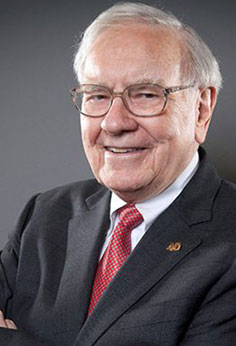 Experienced
We're part of Warren Buffett's Berkshire Hathaway Insurance Group with millions of satisfied customers, more than 75 years of insurance experience, and $38 billion in paid claims in 2020.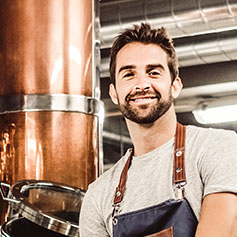 Why is biBERK Better for Small Business Insurance?
We're often less expensive and easier to do business with than other business insurance companies. That's better for you in many ways. We're also part of the Berkshire Hathaway Insurance Group, the nation's largest insurance company in terms of assets. You may know Berkshire Hathaway as the company started by Warren Buffett. Mr. Buffett began as a small business owner, and he's dedicated to providing small businesses with services that can help them grow.
Small Business Insurance in Pennsylvania—Wherever You Are!
Since we're an online insurance provider, you can connect with us easily, wherever you are, to get:
Business insurance in Pittsburgh, PA
Business insurance in Allentown, PA
Business insurance in Philadelphia, PA
Business insurance in Scranton, PA
Business insurance in Bethlehem, PA
Business insurance in State College, PA
Or anywhere in Pennsylvania!
What Coverage is Required for Pennsylvania Small Businesses?
Workers' Compensation
In Pennsylvania, every business with employees is required to carry workers' compensation insurance. Even if you only have one employee, you're still required to carry workers' comp. You can receive substantial fines and criminal penalties if you're caught doing business with employees in Pennsylvania without a workers' comp policy.
Other Policy Considerations
While the law may not state it, there's a good chance you need to carry other business insurance policies in addition to workers' comp. Many contracts require a general liability policy and/or a professional liability policy, for example. Even if your customers, clients, or partners don't require you to carry specific policies, it's recommended that you carry policies to cover any part of your business that could be at risk, including a property and liability policy if you're located in an area that faces possible hurricane damage. Financially protecting your company is one of the smartest business decisions you can make.
What Does Business Insurance Cost in Pennsylvania?
The cost of small business insurance in Pennsylvania depends on a number of factors, including industry, number of employees, and the amounts of payroll and revenue. Additionally, your claims history will influence your policy cost. Companies with fewer claims typically pay lower premiums. Determine your cost for liability insurance in Pennsylvania with instant online quotes.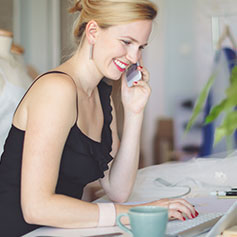 Small Business Insurance in Pennsylvania in Three Simple Steps
Get a Quote
Fill out a form online or give us a call to tell us about your company. You'll have a quote in as little as five minutes.
Buy a Policy
Complete your purchase and make payments online or over the phone. You can pay your premium all at once or in monthly installments.
Get a Certificate
Download an instant Certificate of Liability Insurance immediately after purchasing a policy.
Get a Quote Today
Trust biBERK for small business insurance in Pennsylvania and save up to 20%.