Small Business Insurance Made Simple
Instant Coverage. Big Savings. Insurance Experts.
3 Simple Steps to Instant Coverage
biBERK is proud to be part of Warren Buffett's Berkshire Hathaway Insurance Group. Save up to 20% on your business insurance. Get a quote and get covered online in minutes.
Choose Coverage and pay Online
Explore Our Small Business Insurance Products
Workers' Compensation
Professional Liability (E&O)
General Liability
Business Owners (BOP)
Commercial Auto
Umbrella
Mandatory in most U.S. states, this policy pays for medical care and lost wages resulting from a work-related injury.
Best for:
check

Employee medical expenses

check

Help with missed wages

check

Lawsuits over injuries that aren't covered
A Top-Rated & Financially Secure Business Insurance Company
biBERK is a small business insurance company that's part of the Berkshire Hathaway Insurance Group. All of the company's major insurance subsidiaries are rated A++ by A.M. Best Company. We have millions of customers and over 75 years of insurance experience. Berkshire Hathaway paid $38 billion in claims in 2020.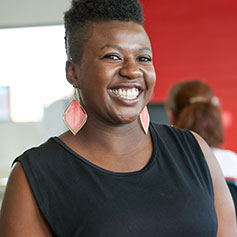 What is Small Business Insurance?
Small business insurance protects companies from the many risks associated with business operations. From accidents and injuries to natural disasters and professional "errors and omissions," crucial coverage provided by business insurance policies helps ensure that incidents don't create an overwhelming financial burden on business owners.
What Does Small Business Insurance Cost?
What will you pay for small business insurance? The best way to find out is to get a convenient online small business insurance cost quote. It takes just a few minutes and you can even purchase a policy right from our website. If needed, you can file claims online, as well.
Our goal is to make the insurance process simple so business owners can focus on operations, not administrative tasks!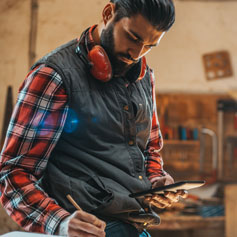 Small Business Insurance Experts
biBERK has over 200,000 satisfied customers and focuses exclusively on small businesses. Why is biBERK the business insurance company so many organizations rely on? There are many reasons.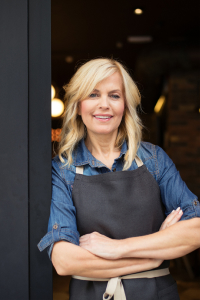 Save Time
Get a quote entirely online or speak with one of our insurance experts right away for help getting a quote, buying a policy, or answering any questions you may have.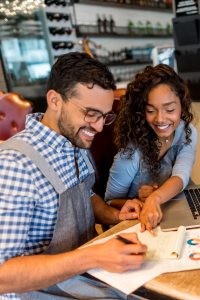 Save Money
We insure your small business directly, without a middleman or insurance broker, so we pass that savings on to you - up to 20% less than policies with other insurance companies.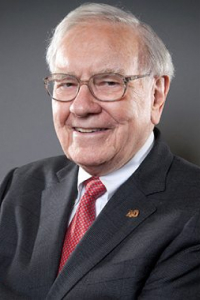 Experienced
We're part of Warren Buffett's Berkshire Hathaway Insurance Group and have decades of insurance experience.
Small Business Insurance for Nearly Everyone
biBERK is trusted by over 200,000 small businesses nationwide. Whatever your company does, it's likely we can help meet your business insurance needs. Some of the many industries we serve include:
Real People. Real Coverage.
Check out some of biBERK's customer reviews.
Small Business Insurance Frequently Asked Questions
We're always happy to talk with you about your insurance needs, but below are answers to some of the questions business owners frequently ask us.
Am I required to have small business insurance?

keyboard_arrow_down

---

Certain types of coverage may be required in your state and for your type of business. Plus, some companies require that the businesses they work with have insurance and some landlords require that you have insurance coverage. Our business insurance experts can help you understand what kinds of policies you need.

Does biBERK provide business insurance in my state?

keyboard_arrow_down

---

Most likely, yes. However, it depends on the state you're in and the type of insurance you're looking for. Check out our coverage maps for details.

What kind of small business insurance do I need?

keyboard_arrow_down

---

Each business has unique insurance needs. Going through our online quote process or talking with one of our insurance experts are two great ways to better understand your needs. However, there are some "rules of thumb" to use as guidance. General liability insurance is needed if customers visit your premises, and errors and omissions insurance is important for individuals or businesses that provide a professional service or advice. If you have assets like equipment and furniture, or if you own buildings, a business owners policy (also called property & liability insurance) is important. And if you have employees, you'll need a workers' compensation policy.
Get a Small Business Insurance Quote Today
Trust biBERK to provide the right insurance for your small business.